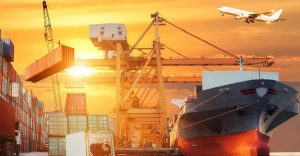 At Henrietta Maritime Nigeria Limited we take freight forwarding logistics very seriously.
We handle every aspect of our clients clearing and forwarding requirements, facilitating or actings as their internal international supply chain logistics division.
We understand clearing the state and government import and export duties as well as East Africa common economy custom regulations and governance. We have a wealth of knowledge on the major rules, regulations, taxes, duties, and customs declarations applicable to international clearance of good to and from around the world, the East African Community, and our international trading partners.
As your clearing and forwarding partner, we would handle the entire logistics process from documentation, shipment transport, warehousing, to invoicing and delivery.
Get in touch today to find out how we can help expedite your clearing and shipping requirements.